Intro
Volume 3 of Scout Centre is here and I've opted to allow myself to use players shortlisted by other clubs, with permission from David. While I originally wanted to avoid this, the sheer lack of quality players not on shortlists make it extremely tough to put together a worthwhile piece. While I was happy enough with my last one, I felt that the quality of players was a bit low and that the information available on them was also limited, therefore to improve SC and make it worth your time (and mine too) there are now no limitations on who I include. Enjoy!
Scout Centre!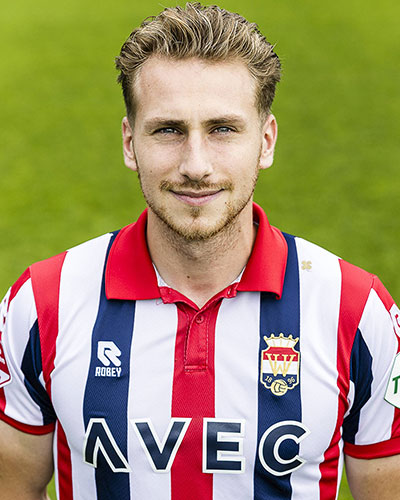 Matthias Verreth. – Belgian winger Verreth joined PSV in 2007 as part of the Dutch clubs youth squad and has spent the past 12 years working his way up through the club and developing his game. Now aged 21, Verreth has spent the last 3 seasons playing in the Keuken Kampioen Divisie for PSV U21. In that time he has made a total of 81 league appearances scoring 16 goals and assisting 9 more. Close to half of these came this season in which he netted 7 of his goals and claimed 4 of his assists. This season also saw him be used in a range of different roles, as opposed primarily being deployed on the wings as he was in the 16/17 and 17/18 seasons. 17 of his 33 games this season saw him deployed as a central midfielder with a total of just 10 on either wing. Verreth made his senior debut this season, coming on against Groningen, though only for the last minute. The Belgian has also represented his country at U15, U17, U18 and U19 levels. With the season over it will be interesting to see how Verreth faces his future, he may choose to remain at PSV and try to force his way into the starting squad, alternatively he could seek a loan move to further his career or he could follow the likes of Ramon Pascal Lundqvist and make a permanent move to an Eredivise club or back to Belgium. Verreth is rated 78 on Soccer Manager and valued at £1 million meaning his price could reach close to £2 million if multiple teams bid. While he is currently limited to playing on the wings and as an attacking midfielder it wont be long before the central midfield capabilities are also added in accordance to his real life playing time.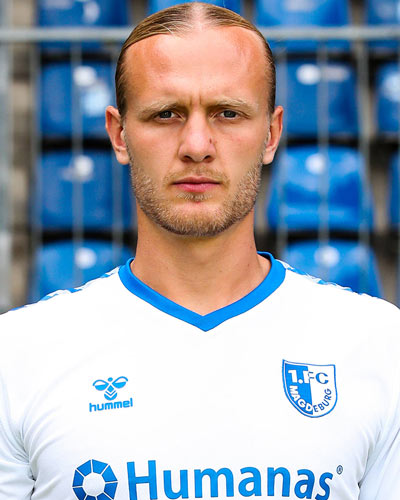 Dominik Reimann – Developed at Dortmund from the youth team, Reimann played through the U17's, U19's and 2nd team and eventually into the senior squad in 2017. However, the young keeper would only make it to the bench for one game in the 17/18 season, playing primarily as the 2nd teams #1 choice. At the end of the season, the German decided that a move for 1st team football was in his best interests and joined 2.Bundesliga side Holstein Kiel. However, at Kiel Reimann found himself stuck behind Kenneth Kronholm who was used as the #1 option. But with less than 10 games left the 21-year-old was given his chance. Of the last 9 games Reimann started 7 and kept 1 clean sheet. Kronholm has now joined Chicago Fire leaving Reimann as the most senior option at Kiel. Next season it looks as though he will hold the position, although Kiel will be bringing in Ioannis Gelios from 3.Liga side Hansa Rostock. This is the best opportunity for Reimann to solidify his spot as a starting keeper and push forward in his career. While there is an element of risk, it seems a worthwhile gamble for a 76 rated keeper valued at just £700,000. Reimann has also represented Germany at U18, U19 and U20 levels.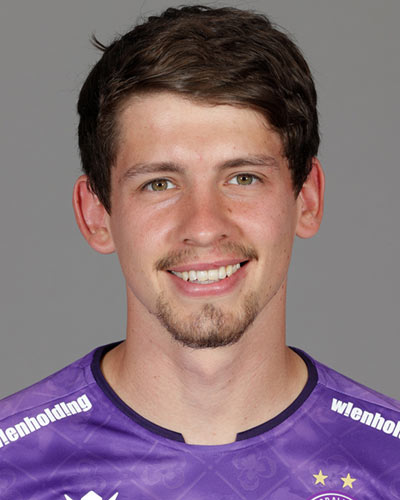 Dominik Fitz – Aged just 19, Fitz has already made 9 appearances in the Austrian Bundesliga for Austria Vienna. Since 2015, Fitz has featured for Young Violets Austria Vienna in the 3rd division scoring 18 goals and assisting 18 more in 56 games and helping the team to promotion during the 17/18 campaign. This season has been mixed for Fitz, he was on the bench for the senior teams season opener and scored in his first 2.Liga appearance but an injury kept him out from mid-August to early September. Following his injury Fitz has made just 2 appearances for the 1st team, both off the bench, but did make 17 more appearances for the Young Violets playing as attacking midfielder, left winger and centre forward. However, his opening 10 games back from injury saw him net just 1 goal and assist 1 more for the team battling relegation. Despite his difficulties, Fitz ended the season strongly scoring 6 goals and assisting 4 in his final 7 games to help guarantee the team safety. The goal for him will be to carry his form into next season and push forward to gain more first team football. Fitz was called up to the Austrian U20 squad in March having already represented the country at U16 to U19 levels. With a rating of 76 he may be of use to some youth teams but certainly boasts a lot of potential. Valued at £360,000, his price may rise to around to £700,000 if a bidding war occurs, but either way it is a cheap price to pay for a talented attacking option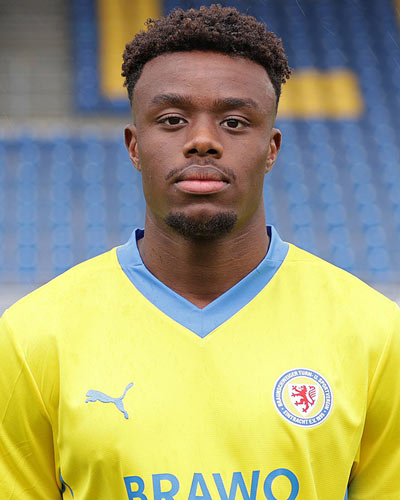 Anderson Lucoqui – After 7 years in Leverkusen's Youth team, Lucoqui joined Koln in 2011 before switching to Dusseldorf in 2014 where he made 43 U19 appearances and 42 2nd team appearances at left back, while also playing 4 senior games. Only one of these came in the 17/18 season though, in a first round DFB-Pokal game, and with Dusseldorf gaining promotion, the left back anticipated that his chances would be reduced further and so opted to join 2.Bundesliga side Arminia Bielefeld. While he did gain more opportunities, by game 24 he had only made 6 starts and come off the bench twice. But of the closing 10 games, Lucoqui played in 9, helping the side to a respectable 7th place finish. Across his 17 appearances in the league this season he averaged a respectable rating of 6.63 and assisted 1 goal. Heading into next season, the 21-year-old will aim to maintain his starting status and look to really make the position his own. Lucoqui has made 8 U20 appearances for Germany and never experience a defeat during those games. Lucoqui is rated just 73 on Soccer Manager but with Bielefeld players rated up to 83 there is certainly room to rise, and with a price tag of just £260,000 he could be a fantastic purchase for a team with room.
Zak Rudden – Scottish forward Zak Rudden spent this season on loan at Falkirk in the Scottish Championship on loan from his lifelong club Rangers. The then 18-year-old was thrown into the staring line up against Ayr United and got of to a scoring debut, despite the team losing the game. Since then he has missed just 1 match and that was due to an international game. Throughout the season Rudden netted 12 goals and set up a further 4 making him the teams top scorer and the joint 4th highest in the league. Standing at 1.87 meters he offers a big target in the box and following his impressive season a further loan move could be on the cards. Recently promoted Dundee United are said to be interested in bringing him in for the season which would give him valuable Premiership game time. His form is also carried over into his international games where he has scored 6 goals in 11 games for Scotland U19s. Now aged 19, Rudden is rated 73 and valued at £300,000 on Soccer Manager. A rare Scottish talent should be popular though so expect to pay nearly double that price if you want to pick up this promising forward.